GOTO is a vendor independent international software development conference with more that 90 top speaker and 1300 attendees. The conference cover topics such as .Net, Java, Open Source, Agile, Architecture and Design, Web, Cloud, New Languages and Processes
Presentation: Tweet"What is Rugged all about?"
Time: Wednesday 11:00 - 11:50
/
Location: Grand Ballroom A & B
Download slides
Matt Konda, Tweet
Founder of Jemurai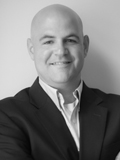 Matt Konda is the Founder of Jemurai and Chair of the OWASP Global Board of Directors. He came into the software security field through years running agile engineering teams eventually building security products. Matt has practical experience working at the intersection of development, security and operations - implementing Rugged DevOps at various clients in one shape or form. From education to automation, unit testing to ruminating on villainy, he is always exploring the boundaries of how to build security in. Two specific examples are automation related to cloud security analysis and injecting security into the software development life cycle. He is the project leader for the OWASP Pipeline project, which seeks to be the glue that ties security tools into the development process. At Jemurai, he is bringing together security pros and developers that aim to solve security challenges in positive, fun, creative new ways.
Twitter:
@mkonda