Kirk Wylie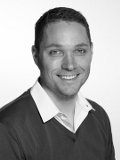 Kirk Wylie is OpenGamma's Chief Executive Officer and Chief Technology Officer.
Having started his career in Silicon Valley working for a variety of technology startups (Broadbase, WebLogic, Radik, Talking Blocks, and M7), he moved to London 7 years ago and immediately started working in financial services, focusing on front-office analytic and risk management applications. He built the trading and risk analytics infrastructure for Vega Asset Management, and acted as the global head of Front Office Architecture for KBC Financial Products.
After the credit crunch, Kirk joined with Jim Moores and Elaine McLeod to co-found OpenGamma, to build a modern platform capable of handling the needs of front office and risk technologists across hedge funds, broker-dealers, and investment banks. OpenGamma is backed by Accel Partners and FirstMark Capital.