GOTO is a vendor independent international software development conference with more that 90 top speaker and 1300 attendees. The conference cover topics such as .Net, Java, Open Source, Agile, Architecture and Design, Web, Cloud, New Languages and Processes
Brad Drysdale, Tweet
Technical Director in EMEA for Kaazing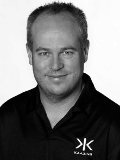 Brad Drysdale is the Technical Director in EMEA for Kaazing, a software company enhancing the way business and customers communicate across the Web using the new HTML5 WebSocket standard. Bradworks closely with customers to architect and deploy the best possible web communication solutions. He is a keen technical evangelist and company spokesperson at various seminars and industry events.
Before joining Kaazing, Brad was Technical Director for Azul Systems in EMEA, working with large customers to realise the benefits of virtualised, high-scale, network-attached Java computing. Bradalso was the EMEA technical evangelist for Azul and spoke at several Java developer and industry analyst events.
Prior to Azul, Brad managed a team of pre-sales professionals at BEA Systems in Australia, and was also the company's technical spokesperson, spending a lot of time with customers, industry analysts and at marketing events extolling the virtues of J2EE, SOA and standards-based infrastructure.
Brad has also worked at Openwave and Netscape Communications in various pre-sales and technical evangelist roles. He is a proficient speaker and tries his best to describe new and revolutionary technologies in a way easily understandable by audiences ranging from very technical to more business focused.
Brad founded and runs the London HTML5 User Group and is a regular speaker at other local technical meet ups.
HTML5 WebSockets is rapidly becoming the standard for better connecting business data with Web-based clients, and also for Web and Cloud enabling parts of the business that perhaps today are not taking advantage of these trends. However the vision for WebSockets is vastly bigger than this. What today constitutes the best choice for delivering low-latency, real time data to Rich Internet Applications is now also proving to be the new standard communication technology for all Web interaction going forward. With the limitations of HTTP lifted, what sorts of applications can now be built? What new ways can you best connect your business with your customers over the Web, Cloud or Mobile with low latency and high scale? Come to this session to hear about how WebSocket technology is delivering on the dreams of many large organisations as they better serve their customers demands for business data over the Web, and hear about some of the revolutionary things that were once deemed impossible, made possible.