GOTO is a vendor independent international software development conference with more that 90 top speaker and 1300 attendees. The conference cover topics such as .Net, Java, Open Source, Agile, Architecture and Design, Web, Cloud, New Languages and Processes
Dragos Manolescu, Tweet
Principal Developer of Windows Phone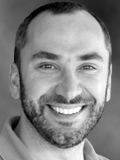 Dragos Manolescu is Principal Software Developer in the Application Platform Group in Windows Phone. He was responsible for shaping the Windows Phone 7 API surface area, and most recently has been working on data and cloud access. Dragos' previous experience at Microsoft include Live Labs, a conglomerate of engineers and scientists with which he worked on Volta (web development through recompiling), Political Streams (social media), and the Web Sandbox (mashup security), and patterns & practices with which he developed prescriptive guidance for developers. Prior to Microsoft he worked as a consultant, assistant professor, and Smalltalk developer. Dragos doesn't tweet, and updates his Facebook profile infrequently. Most search engines can easily point you to his fingerprints on the Internet, which include several books, papers and articles, as well as conferences and workshops. Dragos holds a PhD in Computer Science from the University of Illinois at Urbana. He lives in the Seattle area of Washington (the evergreen state) where he enjoys the proximity to mountains, forests, islands, and the Pacific.
Track:
Mobile
/
Time: Wednesday 10:20 - 11:10
/
Location: Rytmisk Sal, Musikhuset
Applications built for the first release of Windows Phone 7 (WP7) connect to the network through HTTP and store local data as files in isolated storage. While this hasn't hampered the wp7 marketplace growth, request/reply network access and file-based data storage hinder developers' ability to leverage TCP/UDP, or perform targeted local data retrieval/updates. WP7 "Mango" extends data connectivity beyond HTTP, and adds new mechanisms for accessing application and other phone-resident data. Leveraging these features and understanding their power characteristics open new doors to cloud connected applications running in your pocket.