GOTO is a vendor independent international software development conference with more that 90 top speaker and 1300 attendees. The conference cover topics such as .Net, Java, Open Source, Agile, Architecture and Design, Web, Cloud, New Languages and Processes
Kevlin Henney, Tweet
Patterns, Programming, Practice and Process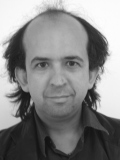 Kevlin is an independent consultant and trainer based in the UK. His development interests are in patterns, programming, practice and process. He has been a columnist for various magazines and web sites, including Better Software, The Register, Application Development Advisor, Java Report and the C/C++ Users Journal. Kevlin is co-author of A Pattern Language for Distributed Computing and On Patterns and Pattern Languages, two volumes in the Pattern-Oriented Software Architecture series. He is also editor of the 97 Things Every Programmer Should Know site and book.
97 Things: http://programmer.97things.oreilly.com
Personal blog: http://asemantic.blogspot.com
Company site: http://curbralan.com
Twitter: @KevlinHenney
Time: Monday 17:00 - 17:50
/
Location: To be announced
"In most disciplines built on skill and knowledge, from art to architecture, from creative writing to structural engineering, there is a strong emphasis on studying existing work. Exemplary pieces from past and present are examined and discussed in order to provoke thinking and learn techniques for the present and the future. Although programming is a discipline with a very large canon of existing work to draw from, the only code most programmers read is the code they maintain. They rarely look outside the code directly affecting their work. This talk examines some examples of code that are interesting because of historical significance, profound concepts, impressive technique, exemplary style or just sheer geekiness."
My Personal Productivity

Ola Bini
My Personal Productivity
Kevlin Henney
My Personal Productivity
Tudor Girba
My Personal Productivity
Fred George
What would your day look like if there were no meetings with managers? Or no meetings with business analysts? Or no bug databases to review with quality assurance? Then throw away Iteration Planning Meetings and Stand-ups. How about being able to grab a colleague to help you for a half-day or day without entering into a length negotiation? Then you would probably be able to develop cool systems full-time. We are living in that world right now!
My Personal Productivity
Martin Thompson
Modelling is Everything.