GOTO is a vendor independent international software development conference with more that 90 top speaker and 1300 attendees. The conference cover topics such as .Net, Java, Open Source, Agile, Architecture and Design, Web, Cloud, New Languages and Processes
Katherine Kirk, Tweet
Project Manager, BBC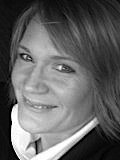 Katherine Kirk has been working as a ProjectManager at the BBC in the Future Media division, (specifically in BBC iPlayerand Publishing Services), whilst also dabbling as a Process ImprovementAnalyst. She is an active participant of a community of Lean and Agilepractitioners in the BBC who explore and challenge the status quo throughexperimenting and collaborating. She is particularly interested in edge-casesand the cultural interaction between hierarchical management and Agile teams.She supports this interest by studying an MSc in Software Engineering atUniversity of Oxford, specializing in Process Improvement, Managing Quality andRisk, and Software Systems Securit.
Track:
Agile
/
Time: Friday 14:30 - 15:20
/
Location: Grand Ballroom
How a small IPTV team at BBC iPlayer used Lean principles and elements of Kanban for their rapid and successful response to a fast paced, very demanding live release schedule for the v2 device customisation programme.
Keywords: Agile, Lean, Kanban, BBC, Workflow Visualisation, Continuous Improvement, Process, Delivery, Team Transformation, Empowerment
Target Audience: This experience report would suit those interested in how others in large organisations have handled software delivery improvement in difficult situations - such as project managers, delivery managers, scrum masters, product managers, and tech leads who are involved in and/or responsible for workflow efficiency/effectiveness.