GOTO is a vendor independent international software development conference with more that 90 top speaker and 1300 attendees. The conference cover topics such as .Net, Java, Open Source, Agile, Architecture and Design, Web, Cloud, New Languages and Processes
Seb Lambla, Tweet
Independent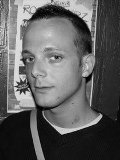 Sebastien Lambla runs Caffeine IT, a .NET consultancy ⁄ contracting company helping the good people of London adopt new technologies, new processes, new methodologies and in general anything that's new and shiny.
Specializing in cutting–edge tools, from REST architectures to occasionally connected rich clients, Sebastien has been developing with .NET since 2000, and is the lead developer on OpenRasta, the most popular OSS ReST framework on .net, and OpenWrap, the premier dependency and package manager for .net.
Twitter: @serialseb
A lot can be said about productivity when it comes to building web sites and applications. A lot more will be said about the new developer experience that OpenWrap and OpenRasta provide when combined. Come discover how dependency management, templates, tooling and resource-oriented web development combine to provide an innovative way of building sites and services, on .net, today.