GOTO is a vendor independent international software development conference with more that 90 top speaker and 1300 attendees. The conference cover topics such as .Net, Java, Open Source, Agile, Architecture and Design, Web, Cloud, New Languages and Processes
Chris Nodder, Tweet
Interface Tamer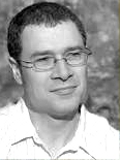 Chris is the founder of Chris Nodder Consulting LLC, an agile user experience company that helps large organizations and lean startups build products that users love.
Before setting up his own company, Chris was a Director at Nielsen Norman Group, a Senior User Researcher at Microsoft and a Usability Consultant at NatWest Bank (UK). He has a background in psychology and human-computer interaction.
Chris hosts the questionablemethods.com blog which describes fast cheap UX techniques for lean and agile teams, and he's writing a book on the role UX plays in online persuasion (evilbydesign.info).
Twitter: @uxgrump
The tablet user experience is unique. Users love interacting with the bigger screen than their phones, but miss the keyboard from their laptops for data entry.
Make sure your app hits the sweet-spot of specific task types users will perform on tablets.
Optimize the user experience to take advantage of the tablet's strong points.
Avoid design problems that even the big names have made.
Get early, cheap user feedback so you can tell whether your app is right for the tablet interface.
Keywords: Mobile app testing, usability testing, interaction design, user experience, mobile UX
Target Audience: Developers who want to make sure their mobile apps are providing a good user experience.