GOTO is a vendor independent international software development conference with more that 90 top speaker and 1300 attendees. The conference cover topics such as .Net, Java, Open Source, Agile, Architecture and Design, Web, Cloud, New Languages and Processes
Michael Franken, Tweet
CEO at Zilverline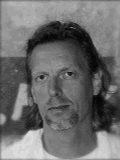 Michael Franken is the first and only Certified Scrum Trainer in the Netherlands and an experienced Software Engineer. He coaches management and development teams on Agile practices and principles. Michael has successfully introduced Scrum in many places in the Netherlands and has worked with Jeff Sutherland, Gabrielle Benefield, Henrik Kniberg and Tobias Mayer, and continues to do so.
Jeff Sutherland very strongly recommends Michael: "Several years ago Michael asked me to help [...] implement Scrum in the Netherlands and India. Since then we have worked together and the teams he originated are now some of the best in the world with papers published at Agile 2008 and accepted for Agile 2009. A couple of years ago, Michael started his own company, Zilverline, and asked me to train with him in the Amsterdam area. We have done several courses together and I can enthusiastically say that Michael is one of the best trainers I have worked with."
Michael has 20 years IT experience. As a management consultant and CTO, Michael has performed audits and advised management teams. Clients include: Port of Rotterdam, Albert Heijn, Schiphol Groep, UWV, KPN, Nidera, SNS Reaal and City of Amsterdam. Michael is CEO of Zilverline. Michael is the founder and chairman of Agileholland.com. He is a former board member of the Agile Consortium Benelux (www.agileconsortium.nl). For more details, see his Linked In profile: http://www.linkedin.com/in/michaelfranken
Twitter: @mikefranken
Track:
Cool Companies
/
Time: Thursday 10:20 - 11:10
/
Location: Berlage Zaal
We're seeing too many pitiful implementations of Scrum. Cases where Scrum is viewed as a set of simple practices, which are imposed on the development team. Without any connection to the business and no urge to serve customers early and continuously through valuable software. By playing a game 'live on stage' and explaining how to use Lean's pull system, we're making a point to use Scrum with more guts, more fun, more impact and more results! When time allows we'll show a very successful large scale Scrum implementation in the Netherlands.
Keywords: Scrum, Lean, Fun, Game, Agile, Results
Target audience: All Managers, their managers and everyone reporting to managers.