GOTO Amsterdam is a vendor independent international software development conference with more that 50 top speaker and 500 attendees. The conference covers topics such as Java, Open Source, Agile, Architecture, Design, Web, Cloud, New Languages and Processes.
Mattias Mohlin, Tweet
IBM DevOps Services Growth Hacker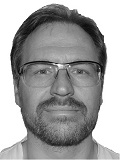 Mattias is a Senior Software Architect at IBM Sweden. He has developed tools for software development since the nineties. In 2008 he joined IBM and is now working with Growth Hacking for IBM DevOps Services. Things he enjoys when being away from the computer include long distance cycling and traveling to strange places.
First we saw application data be moved to the cloud, with "database-as-a-service" such as DropBox and Google Cloud Storage. Then the applications themselves started to move to the cloud, with "platform-as-a-service" such as Microsoft Azure and Google App Engine. And in the same time some application code also moved to online repositories such as GitHub. The natural next step, which is just around the corner, is to also move the actual development of applications from local computers to a "development-environment-as-a-service" in the cloud. IBM is currently developing a brand new cloud platform, called BlueMix, which aims at addressing all the above aspects in a single integrated cloud environment.
In this session Anders Ek and Mattias Mohlin from IBM's development lab in Malmö, Sweden, will give you a first taste of BlueMix. They will show how people can collaborate together online around the development of a web application that is hosted in the cloud.In other words, how to develop on the cloud, for the cloud and by the crowd.
After attending the session you will have a good understanding of what BlueMix is and how it can be used for application development and hosting. You will be ready and eager to start creating your own BlueMix application!