GOTO Amsterdam is a vendor independent international software development conference with more that 50 top speaker and 500 attendees. The conference covers topics such as Java, Open Source, Agile, Architecture, Design, Web, Cloud, New Languages and Processes.
Preben Thorø, Tweet
Software Pilot at Trifork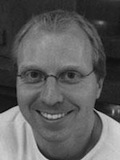 Preben has been with Trifork since the early days, and over the past years, he has been part of establishing Trifork GmbH in Zurich. During his +15 years in the business he has taken various positions and roles like programmer/developer, consultant, project manager, team leader, coach and more. He has a strong focus on user experience and making people working efficiently together to meet the end user needs. Prebens main technical focus lies on the mobile platforms.
Good usability is a virtue. Fortunately, we can all contribute by keeping our paths clean and by following the rules presented in this speech. This speech will combine theory and examples (good and bad) to teach us about the perfect user interface. You will see what happens when UX breaks down, of course how to prevent it from breaking down, and you will take a number of concrete take aways with you form the talk.