GOTO Berlin is a vendor independent international software development conference with more that 60 top speaker and 400 attendees. The conference cover topics such as Java, Open Source, Agile, Architecture, Design, Web, Cloud, New Languages and Processes.
Alexander Schwartz, Tweet
Sr. Test and Release Specialist at Nokia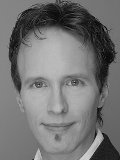 Alexander Schwartz introduced Continuous Integration to mobile.international (an eBay company located in Germany) while working for them and is a popular speaker on the subjects of Continuous Delivery and Lean Management.
During his 20+ years in the industry, Alexander has occupied various roles including programmer, consultant, tech lead, project mgr, build mgr, test developer, release manager and configuration manager.
Since, April 2011 Alexander has been working for Nokia in Berlin with a focus on Testing, Continuous Delivery and Release Management.
Blog: http://agileanddone.blogspot.dk/
Twitter: @alexschwartzbln
Track:
DevOps
/
Time: Thursday 13:20 - 14:10
/
Location: Strassburg
Most teams introducing Continuous Delivery face problems such as "How do we fit our 4-day QA phase into a daily release rhythm?"
The transition to a DevOps strategy and Continuous Delivery usually requires a significant readjustment of the testing approach.
Alex shares stories from various companies he worked for, and discusses different ideas on how to retrofit testing for frequent releases. This includes adapting the rhythm of testing, test techniques, scope of testing, and re-thinking the entire quality assurance approach.