GOTO Berlin is a vendor independent international software development conference with more that 60 top speaker and 400 attendees. The conference cover topics such as Java, Open Source, Agile, Architecture, Design, Web, Cloud, New Languages and Processes.
Takeshi Nakano, Tweet
Technology Evangelist / Senior Researcher at Recruit Technologies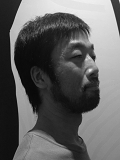 Takeshi Nakano is a Senior Research Engineer working for Recruit Technologies Co.,Ltd. and leads the Advanced Technology Lab in Japan. Takeshi is the lead author of Hadoop Hacks, a book from O'Reilly Japan and also the author of Getting Started with Apache Solr, a book from Gijutsu­Hyohron in Japan.
Takeshi has spent over 5 years helping bussiness companies in the Recruit Group to use Big-data technologies efficiently and to adopt new internet technologies for their competition.
Twitter: @tf0054

Track:
Solutions Track
/
Time: Friday 13:20 - 14:10
/
Location: Estrelsaal C8
In Recruit Technologies, we are now concentrating on using streaming data processing and machine learning to analyze online user behavior and improve our services. We have a packaged solution named "Genn.ai" to make these technologies widely available in Recruit group. It will be opensourced. Using it, you can extract the power of Storm with simple scripts! In addition, we are making an effort to use online machine learning middleware "Jubatus" in production with NTT DATA.
In this session, we will talk about our technical approaches and use cases. View slides