GOTO Berlin is a vendor independent international software development conference with more that 60 top speaker and 400 attendees. The conference cover topics such as Java, Open Source, Agile, Architecture, Design, Web, Cloud, New Languages and Processes.
Leslie Hawthorn, Tweet
Director of Developer Relations at Elasticsearch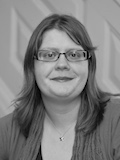 An internationally known community leader, speaker and author, Leslie Hawthorn has spent the past decade creating, cultivating and enabling open source communities. She created the world's first initiative to involve pre-university students in open source software development, launched Google's #2 Developer Blog, and received an O'Reilly Open Source Award in 2010.
In August 2013, she joined Elasticsearch as Community Manager, where she leads Developer Relations. She works from Elasticsearch's EU HQ in Amsterdam, The Netherlands - when not out and about gathering user praise and pain points.
You can follow her adventures on Twitter: @lhawthorn
Time: Friday 17:00 - 17:50
/
Location: Hall 1
Thanks to Agile, the DevOps movement and other new methodologies in software engineering, our industry now has a greater focus on how our human interactions impact our technical creation processes. However, it's pretty easy to understand how our tools work (Your Mileage May Vary), but understanding our colleagues motivations or how our corporate culture impacts those motivations is much trickier. In this talk, Leslie Hawthorn will reverse engineer collaboration anti-patterns from stories of how specific organizations use their development tools. Attendees will leave amused, inspired and with some great ideas of how to best use tools to facilitate optimal human functioning.