GOTO Berlin is a vendor independent international software development conference with more that 60 top speaker and 400 attendees. The conference cover topics such as Java, Open Source, Agile, Architecture, Design, Web, Cloud, New Languages and Processes.
Sebastian Geidies, Tweet
Senior Manager SaaS Operations Meltwater Group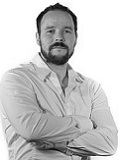 Sebastian is the Managing Engineer for SaaS Operations at Meltwater. Meltwater offers a specialised search engine for online news and social media, build on top of lucene and riak. Prior to taking responsibility for the servers at meltwater, he was a Developer, Support Engineer and unsuccessful Sales Rep. Seb holds a degree in Protestant Theology and lives in Berlin. During his spare time, he is kept busy by two teenage kids and the perks of rebuilding a 120 year old farmhouse.
Twitter: @geidies
Github: github.com/geidies
Back in 2012, Meltwater replaced a search engine prototype that sneaked into production, based on HBase/Katta, with a proper solution based on Elasticsearch and Riak. At the same time we continued serving 3000 customers and indexing 100M social media posts a day. I will be talking about the lessons we learned as a growing startup, the monitoring tools we got to use and love, and the operational stability of riak. And then I will tell you about how we built the largest ringsize basho has ever heard of - totally by accident.