GOTO Berlin is a vendor independent international software development conference with more that 60 top speaker and 400 attendees. The conference cover topics such as Java, Open Source, Agile, Architecture, Design, Web, Cloud, New Languages and Processes.
Silvia Schreier, Tweet
Consultant at innoQ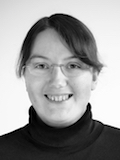 Silvia Schreier is a consultant at innoQ with a strong background on RESTful architectures. She enjoys diving into new technologies especially into functional programming languages and NoSQL databases. She regularly speaks at conferences and contributes to different IT magazines about these topics.
Twitter: @aivlis_s
Track:
Training
/
Time: Wednesday 09:00 - 16:00
/
Location: Konfi 4
Location
This training takes place at Immobilienscout in room "Konfi 4". Please come to below address around 8:30 AM on Wednesday for registration.
Immobilienscout
Andreasstr. 10
10243 Berlin
---
How do I start with Neo4j? What is Cypher? Are graph databases only suitable for graph-based domains like social networks? Or can I use it reasonably in enterprise projects? How do I transform my domain into a graph model?
This tutorial will answer these questions with a mixture of theory and hands-on practice sessions. Attendees will quickly learn how easy it is to develop a Neo4j-backed application.
Attendees won't need any previous experience with Neo4j, NOSQL databases or specific development languages, but will need their own laptop.
TRAINING SOLD OUT