GOTO Berlin is a vendor independent international software development conference with more that 60 top speaker and 400 attendees. The conference cover topics such as Java, Open Source, Agile, Architecture, Design, Web, Cloud, New Languages and Processes.
Stefan Kamphausen, Tweet
Author & Director DevOps & NLP, Acrolinx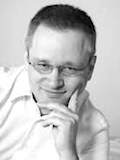 Stefan is a long-time Lisp addict which is reflected by several articles and talks on Emacs and Clojure and his authoring of the first German Clojure book.
Currently he works at Acrolinx in Berlin, focussing on DevOps and natural language processing.
Personal Website: skamphausen.de
Twitter: @stka23
Clojure Buch (German): clojure-buch.de