GOTO is a vendor independent international software development conference with more that 90 top speaker and 1300 attendees. The conference cover topics such as .Net, Java, Open Source, Agile, Architecture and Design, Web, Cloud, New Languages and Processes
Christophe Coenraets, Tweet
Adobe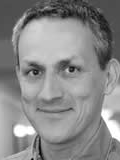 Christophe Coenraets is a Developer Evangelist for Adobe where he focuses on Mobile Applications and Enterprise Integration. In this role, Christophe has helped some of the largest financial services companies design, architect and implement some of their most mission critical applications. In previous roles at Adobe and Macromedia, Christophe was a member of the initial Flex team, and worked on JRun, the company's J2EE application server. Before joining Macromedia, Christophe was managing Java and Web Evangelism at Sybase and Powersoft. Christophe has been a regular speaker at conferences worldwide for the last 15 years.
He blogs at http://coenraets.org, tweets at @ccoenraets, and codes at https://github.com/ccoenraets
Time: Wednesday 14:00 - 14:50
/
Location: Walton South
Tired of Hello World? In this session, we explore best practices to build real-world PhoneGap applications. We investigate the Single Page Architecture, HTML templates, effective Touch events, performance techniques, and more. This session is a must If you plan to build a PhoneGap application that has more than a couple of screens.