GOTO is a vendor independent international software development conference with more that 90 top speaker and 1300 attendees. The conference cover topics such as .Net, Java, Open Source, Agile, Architecture and Design, Web, Cloud, New Languages and Processes
Miko Matsumura, Tweet
VP at Kii Corporation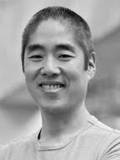 Miko Matsumura is Senior Vice President of Platform Marketing & Developer Relations at Kii Corporation. Kii provides a Mobile Backend-as-a-Service (MBaaS) that serves the largest phone carriers and leading app makers on Android and iOS platforms. Kii Cloud serves over 25 million users and drives over $250M in industry revenues.
Miko's career spans over 15 years of entrepreneurial technology leadership, having built and led technology platform marketing and product organizations across a wide range of software organizations from startup to billion-dollar levels.
Miko is based in Silicon Valley and has created shareholder value through buying and selling many companies. He is a Limited Partner with Focus Ventures, a VC firm with over a half billion dollars under management.
Prior to his current role, Matsumura served as Vice President and Chief Strategist at Software AG, where he played a key role in the M&A team that drove Software AG from under a half billion to over one billion dollars in annual revenue through acquisitions.
Twitter: @mikojava
Time: Wednesday 11:00 - 11:50
/
Location: Walton South
Miko will explain emerging topics in cross-platform development addressing such challenges as HTML5 frameworks, both commercial and open source, Node.JS and build-your-own cloud backend versus the emerging Mobile-Backend-as-a-Service players. Attendees will come away with a strong and practical view of the available approaches to managing development across platforms, principally focusing on IOS and Android, but also embracing both new and legacy platforms including Windows, Blackberry and even bridging across to PC environments. Topics will span the wide range of vendors and open source solutions and approaches including hybrid, responsive design, native-with-framework, native-on-MBaaS and pure-play cross platform frameworks including Sencha, Appcelerator, Corona and PhoneGap. Full stacks from database (including NoSQL options such as Cassandra, MongoDB and CouchDB), server stacks to client will be analyzed, with a critical eye to vendor viability, code and community maturity, attendees will gain valuable insight into what's working out there and what's not.