GOTO is a vendor independent international software development conference with more that 90 top speaker and 1300 attendees. The conference cover topics such as .Net, Java, Open Source, Agile, Architecture and Design, Web, Cloud, New Languages and Processes
Presentation: Tweet"The Next Generation of Java Runtimes"
Time: Tuesday 15:10 - 16:00
/
Location: Gold Coast
Download slides
John Duimovich, Tweet
Java CTO and IBM Distinguished Engineer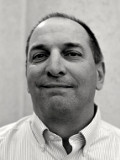 John Duimovich, Java CTO and IBM distinguished engineer, has been the lead designer and implementer for the OTI/IBM virtual machine technology for the past twenty years. He played a key role in the development of the IBM J9 Virtual Machine, ENVY/Smalltalk, VA/Micro Edition, and VA/Java Java IDEs.
John also was involved in the creation of Eclipse, and is currently the project management committee lead for the Eclipse Tools project.
Blog:http://duimovich.blogspot.dk
Twitter: @jduimovich