John Nolan, Tweet
e2x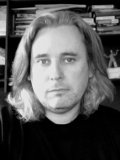 Biography:
John Nolan
John Nolan has over 20 years of experience at the forefront of technology. His career has been about changing the cutting edge into the bleeding edge: applying the big ideas and making them practical. From technologies such as objects, distributed computing and smart-dust through to process innovations like change management and agile software delivery, John has always taken a hands-on, "let's make it work" approach - delivering in diverse domains from finance, advertising, engineering and telecoms.

John is currently a partner at e2x - a consultancy specialising in system delivery. Amongst other things, John is an ACM Distinguished Engineer, a winner of a Royal Society prize for innovation and an international speaker on a variety of technology subjects.
Software Passion: Turning the cutting edge into the bleeding edge

Presentation: Tweet"Frameworks? The Devil's Works!"
Why when you start a project these days the first thing most developers talk about is frameworks? Spring, Struts, Swing, LAMP, Rails...blah, blah, blah.
Do programmers no longer think for themselves? On the other hand why does every project end up creating their own frameworks, too? Does no-one write applications any more?
This session shows why our obsession with frameworks is limiting us and is destroying our fundamental ability to progress as a profession.