GOTO is a vendor independent international software development conference with more that 90 top speaker and 1300 attendees. The conference cover topics such as .Net, Java, Open Source, Agile, Architecture and Design, Web, Cloud, New Languages and Processes
Janne Jul Jensen, Tweet
Interaction Designer and Usability Specialist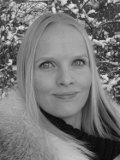 Janne Jul Jensen is an interaction designer at Trifork A/S. She specialises in usability, human-computer interaction and interaction design, and applies her expertise mainly to the mobile app projects within Trifork, most recently apps for Danske Bank, Radiometer A/S and Roskilde Festival. She is a sought after speaker by educational institutions, conferences, the public sector and companies. She also gives courses internally and externally on her topics of expertise and has recently founded a user group on Design & Usability (www.trifork.com/design-usability (in Danish)), where peers can meet, get inspired, share experiences and learn from each other.
Previously she was a researcher at Aalborg University for seven years, successfully collaborating nationally and internationally with academia and privately held companies on a number of projects spanning from web accessibility for motor handicapped users to design and evaluation of usability for children. This research resulted in a number of publications. Furthermore, she reviewed for conferences and journals and co-organized smaller conferences. Apart from her research, she taught HCI to undergraduate and graduate students and supervised student projects on these topics. She earned her Ph.D. degree in 2009 and a M.Sc. in Software Engineering in 2003, both from Aalborg University.
Twitter: @jjjtrifork
Ph.D. thesis
Most developers today are aware of the importance of creating a good user interface with a high level of usability, but many are lacking the methods and techniques that can help in this process. This session will present to the listeners a range of concrete methods and techniques applicable in different phases of a design process, to handle specific challenges. This will include design patterns, personas, wire framing, paper prototype testing, progressive disclosure, card sorting and creative workshops and many of the methods and techniques will be accompanied by examples.