GOTO is a vendor independent international software development conference with more that 90 top speaker and 1300 attendees. The conference cover topics such as .Net, Java, Open Source, Agile, Architecture and Design, Web, Cloud, New Languages and Processes
Community manager Steven Canvin, Tweet
Lego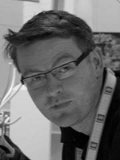 Steven Canvin started his career as a graphic artist and designer in 1989, working in the Danish and English pre-press industry, for clients in the advertising and printing industry, before moving over to doing graphics work in broadcasting, both for regional Danish TV stations and video production facilities.
In 1998, with the launch of the LEGO MINDSTORMS brand, Steven applied for a position at LEGO as Senior Concept Designer and got hired to follow up on the LEGO® MINDSTORMS® development, being involved in the full product development process, from ideation to production to marketing implementation, and became Design Manager for the design team until 2001 before moving on to working on other concept projects in the R&D department in the LEGO Group.
In 2007 he came back to the LEGO MINDSTORMS brand as Business Development Manager before taking up the position, in Fall 2007 as global Marketing Manager for the brand, based in the Billund, Denmark HQ.

Since Fall 2010 he has worked as the LEGO MINDSTORMS Community Manager, interacting with and supporting the global community of fans. Steven lives with his wife and three children in Daugaard, Denmark.
Twitter: @StevenCanvin
The LEGO Group was founded 79 years ago in a time of recession, based on a vision that quality toys would always be a needed commodity, and that vision is still the backbone of the organization, and have formed the company into an award-winning innovation hub, with numerous successes in product launches. But there have also been financial recessions and failures, and the big question is whether you are willing to learn from your mistakes?
Get insights on how the LEGO Group have honed its innovation power, started listening to its consumers and have learned from failures.