GOTO is a vendor independent international software development conference with more that 90 top speaker and 1300 attendees. The conference cover topics such as .Net, Java, Open Source, Agile, Architecture and Design, Web, Cloud, New Languages and Processes
Telle Whitney, Tweet
President and CEO Anita Borg Institute for Women and Technology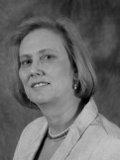 Dr. Telle Whitney has served as President and CEO of ABI since 2002. Whitney has 20 years experience in the semiconductor and telecommunications industries. She has held senior technical management positions with Malleable Technologies (now PMC-Sierra) and Actel Corporation, and is a co-founder of the Grace Hopper Celebration of Women in Computing Conference.
Dr. Whitney served as the ACM Secretary/Treasurer in 2003-2004, and is currently co-chair of the ACM Distinguished member committee. She was a member of the National Science Foundation CEOSE and CISE advisory committees, and is a co-founder of the National Center for Women and Information Technology (NCWIT). She serves on the advisory boards of Caltech's Information Science and Technology (IST), California Institute for Telecommunications and Information Technology (CalIT2), and Illuminate Ventures.
Telle has received numerous awards including the ACM Distinguished Service Award, the Marie Pistilli Women in EDA Achievement Award, the Women's Venture Fund Highest Leaf Award, and the San Jose Business Journal Top100 Women of Influence.
Dr. Whitney received her Ph.D. from Caltech, and her bachelor's degree at the University of Utah both in Computer Science.
Telle is a runner, and lives in the Santa Cruz mountains. She makes jewelry in her not so spare time.
Twitter: @techher
Track:
IT and Society
/
Time: Monday 15:50 - 16:40
/
Location: Store Sal, BORA BORA
Technology and Innovation sit at the heart of the global economy. Unfortunately, women are not always sitting at the table creating the technology that changes our life.
Drawing on the research work of the Anita Borg Institute for Women and Technology on technical career paths, Dr. Whitney will present a review of the status of women in technology working in industry today. She will discuss findings on the importance of a diverse workforce and its impact on key issues such as performance and innovation. You will learn actions that technical women and men can take to be successful. You will also gain insight into programs that every technology company can easily implement to create a positive work culture for technical men and women, increasing employee satisfaction, retention, and advancement.
The talk will use real world examples and success stories to illustrate how many organizations are changing their work force, and change their culture.