GOTO is a vendor independent international software development conference with more that 90 top speaker and 1300 attendees. The conference cover topics such as .Net, Java, Open Source, Agile, Architecture and Design, Web, Cloud, New Languages and Processes
Alexander Schwartz, Tweet
Sr. Test and Release Specialist at Nokia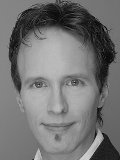 Alexander has 20+ years background in IT industry in various roles: programmer, consultant, tech lead, project mgr, build mgr, test developer, release manager and configuration manager.
From 2008 to 2011 he was working for mobile.international, an eBay company located in Germany. he was responsible for Release Management, the tools required for development (including ticket system, version control, build system, wiki), introduced Continuous Integration.
As of April 2011, Alexander joined Nokia gate5 in Berlin -- his focus is Testing, Continuous Delivery and Release Management.
Blog: http://agileanddone.blogspot.dk/
Twitter: @alexschwartzbln
A lot of companies are aiming to introduce Continuous Delivery and DevOps ‹ which can be quite challenging. Alex shares his experiences on how to do so, what can help, and what does not help, based on experiences in different companies. The main idea is to use "baby step" improvements, whereas sometimes disruptive changes can help a lot.