GOTO is a vendor independent international software development conference with more that 90 top speaker and 1300 attendees. The conference cover topics such as .Net, Java, Open Source, Agile, Architecture and Design, Web, Cloud, New Languages and Processes
Eric D. Schabell, Tweet
JBoss technology evangelist at Red Hat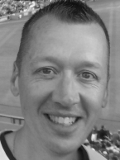 Eric D. Schabell is the JBoss technology evangelist for Integration and BPM products at Red Hat. He is responsible for various outbound technical aspects of promoting JBoss Enterprise Middleware integration products and services (BRMS/BPM, SOA, and data integration). He has been working within software development since 1998 for many different enterprises. Follow this blog at http://www.schabell.org.
Your enterprise can become truly intelligent. Get there with Red Hat's JBoss® Enterprise BRMS—a key part of our vision for the intelligent, integrated enterprise. Its unique combination of open source technologies supports a broad range of decision-management and process-driven applications.
The power of business rules, complex event processing, and business process management is delivered in a single open source distribution and accessible from a common set of authoring tools, JBoss Enterprise BRMS is a robust fusion of:
• jBPM5 business process management
• Drools business rules
• Drools Fusion complex event processing

In this session we will discuss best practices for constructing both BRMS and BPMS applications that support large numbers of processes and rules operating on big data. We'll illustrate common use cases, provide practical tips and you'll learn how to confidently scale out your rule applications to meet demanding enterprise needs.