GOTO is a vendor independent international software development conference with more that 90 top speaker and 1300 attendees. The conference cover topics such as .Net, Java, Open Source, Agile, Architecture and Design, Web, Cloud, New Languages and Processes
Joshua Kerievsky, Tweet
Founder, Industrial Logic and Author of "Refactoring to Patterns"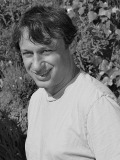 Joshua Kerievsky is founder of Industrial Logic , Inc., an early pioneer and expert in Extreme Programming (XP), author of the best-selling, Jolt Cola Award-winning book Refactoring to Patterns, thought leader behind Industrial XP, a state-of-the-art synthesis of XP and Agile Project Management and an innovator of Agile eLearning, which helps organizations "Scale Agility Faster." Joshua has over 20 years of experience in software development and loves coaching agile project communities, helping executives understand and manage technical debt, leading excellent workshops, and building software products (because it enables him to "walk the agile talk" as an entrepreneur, manager, customer and programmer).
Website: http://industriallogic.com/index.html
Books: Refactoring to Patterns
Twitter: @JoshuaKerievsky
Lean Startup is a disciplined, scientific and capital efficient method for discovering and building products and services that people love. Pioneered by entrepreneur and engineer, Eric Ries, the Lean Startup method will thoroughly change how you think about and practice agility. Born from the struggles and ultimate triumphs of successful software companies, Lean Startups use rigorous experimentation, careful measurement, validated learning and pivot/persevere decisions to systematically produce happy customers and successful businesses. In this talk, you'll learn why this decade will be dominated by the Lean Startup method and what you can do to make it a part of your process.