GOTO is a vendor independent international software development conference with more that 90 top speaker and 1300 attendees. The conference cover topics such as .Net, Java, Open Source, Agile, Architecture and Design, Web, Cloud, New Languages and Processes
Dan O'Riardon, Tweet
IT Architect evangelising Cloud technologies, IBM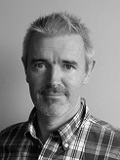 IT Architect, currently working on the IBM Bluemix project. Bluemix is a PaaS offering from IBM based on Cloud Foundry. Also I am working with IBM partners building patterns on the private PaaS offering, IBM PureApplication Systems. Previous areas of experience within the same division had me specialising in the different BPM offerings from IBM and most of the WebSphere offerings. Technologies: IBM PureApplication System, PureData, PureFlex, BPM, Lombardi, DataPower, WebSphere Application Server, DB2, Oracle, Enovia, CastIron, Message Broker, ESB, WorkLight.
Twitter: @danoriordan
Track:
Case Studies
/
Time: Monday 11:30 - 12:20
/
Location: 2nd Floor Balcony, Musikhuset
Bluemix is now open for business.
Join us for 50 minutes intensive technical introduction to Bluemix, where we will do live coding as well as go through the architecture, DevOps Services, Cloud Foundry and tips to how to build your own app or mobile backend as a Service (MBaaS) and utilize the Bluemix marketplace. See more and register your trial on: Bluemix.net
Bluemix is a platform where developers can act like kids in a sandbox - except this box is enterprise-grade. Bluemix is an open-standards, cloud-based platform for building, managing and running apps of all types (web, mobile, big data, new smart devices). Capabilities include Java, mobile backend development, application monitoring, as well as capabilities from ecosystem partners and open source — all through an as-a-service model in the cloud.
Cloud applications built on Bluemix will:
1. Reduce time for application/infrastructure provisioning
2. Allow for flexible capacity
3. Help to address any lack of internal tech resources
4. Reduce Total Cost of Ownership (TCO)
5. Accelerate exploration of new workloads – social, mobile, big data
Audience
This presentation is intended for developers with the following characteristics:
Born on the cloud developers
Mobile developers
Startups / Entrepreneurs