GOTO Amsterdam is a vendor independent international software development conference with more that 50 top speaker and 500 attendees. The conference covers topics such as Java, Open Source, Agile, Architecture, Design, Web, Cloud, New Languages and Processes.
Rik Van Bruggen, Tweet
Regional Territory Manager at Neo Technology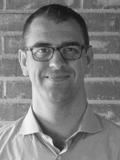 Rik Van Bruggen is the regional territory manager for Neo Technology for the BeNeLux, UK, and Nordics. He has been working for startup companies for most of his career, and while he has a fond technical interest, really is passionate about business - and about Belgian Beer.
Twitter: @rvanbruggen
Graphs can easily make the connections across friendships, geography and your domain to make sense of data, for you and your users. This introductory session covers the common concepts of using a graph database to best store and leverage connected data, showing how they apply to real-world use cases.
Take Aways:
Understand the model of a graph database and how it compares to document and relational databases
Understand why graph databases are best suited for the storage, mapping and querying of connected data
A vendor-neutral look at the current implementation of graph databases in a wide array of industries
Track:
NoSQL
/
Time: Friday 15:50 - 16:40
/
Location: Glazen Zaal
One of the challenges we have at TomTom Maps is to make sure each map update is shippable to customers without lowering the map quality.
One aspect of the quality of our map is making sure the map stays routable. To ensure this for each update we currently rely on Neo4j.
The presentation will go into some detail on the architecture, the size of the graph we maintain, the traversal algorithm and there will also be a short demo.