GOTO Amsterdam is a vendor independent international software development conference with more that 50 top speaker and 500 attendees. The conference covers topics such as Java, Open Source, Agile, Architecture, Design, Web, Cloud, New Languages and Processes.
Rod Johnson, Tweet
Creator of Spring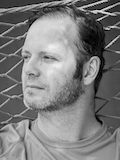 Rod Johnson is an independent investor, author and coder--most recently, in Scala. He is the creator of the Spring Framework and was co-founder and CEO of SpringSource. Following the acquisition of SpringSource by VMware, he served as SVP, Application Platform at VMware. He is the author of several popular and influential books on Java and Java EE, including "Expert One-on-One J2EE Design and Development" and "J2EE without EJB" (with Juergen Hoeller). He sits on the board of five prominent open source companies, several of which are represented at GOTO Amsterdam: Neo Technology, elasticsearch, Typesafe, Meteor and Hazelcast.
Twitter: @springrod
Time: Friday 09:00 - 09:50
/
Location: Effectenbeurszaal
Rod Johnson will talk candidly about his experiences as a developer, entrepreneur, executive and board member, sharing some of the lessons he's learnt along the way. In today's world, starting a company or pursuing a career is always going to be a wild and unpredictable ride, but Rod would prefer attendees make their own mistakes rather than repeat his.