GOTO Amsterdam (June 17-19, 2015) is a vendor independent international software development conference with more that 50 top speakers and 500 attendees. The conference covers topics such as AngularJS, Disruption, Docker, Drones, Elasticsearch, Hadoop, Microservices & Scrum.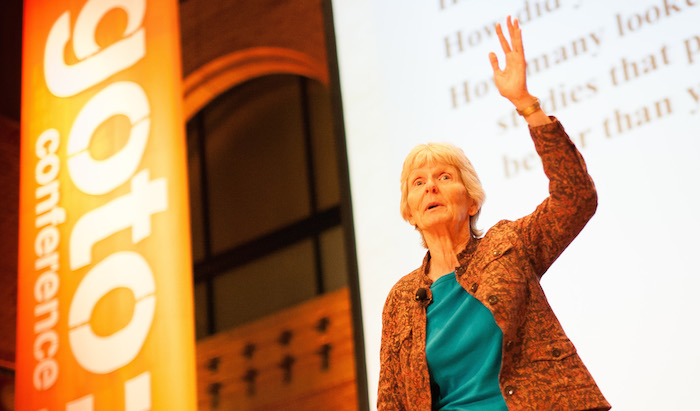 Contact Information
Sponsorship/Exhibition information: daphne.keislair@trifork.nl
Interested in Group Sales? sales@amsterdam.gotocon.com
Media Sponsors or press related questions: press@amsterdam.gotocon.com
General Questions: info@amsterdam.gotocon.com
GOTO Amsterdam is produced by Trifork – a software development company situated in Switzerland.
Address: Trifork GmbH | Neuhofstrasse 8 | 8834 Schindellegi | Switzerland | Tel.:+41 44 768 32 32
The GOTO Team
The GOTO team is a group of dedicated employees with different skills. We all have one thing in common: we are all passionate about creating the world's best software development conference and this is reflected in the product.
GOTO conferences have over the years become internationally recognized and the team is a big part of the success.