GOTO Amsterdam (June 17-19, 2015) is a vendor independent international software development conference with more that 50 top speakers and 500 attendees. The conference covers topics such as AngularJS, Disruption, Docker, Drones, Elasticsearch, Hadoop, Microservices & Scrum.
Thank you for taking your time to read our latest newsletter.
This is the content of the newsletter sent on Monday, September 21, 2015. We hope you enjoy it. You can sign up for the GOTO Amsterdam newsletter on this page in the bottom right corner.


---
MARK YOUR CALENDAR
We are happy to announce the dates for GOTO Amsterdam 2016:
June 13 - 15, 2016


Free GOTO Night Thursday Oct. 1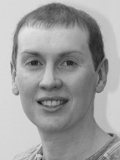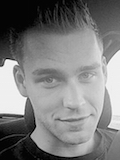 GOTO Night "The Fast and the Furious" with:
Register NOW and safe yourself a seat.
Videos released
We have started publishing the first videos of this year's event. Head over to our YouTube Channel and have a look at the GOTO Amsterdam 2015 Playlist. Currently there are 6 published talks, however, over the next months we will upload the videos of 19 talks.
The next video will be released September 23. This talk is from Buddy Michini - "Lessons from Building a Hardware & Software Platform for Commercial Drones"

We have created a schedule with all the release dates. You can view the schedule here.
GOTO Copenhagen & Berlin
GOTO is a series of conferences taking place all over the world and we want to give you an update on the upcoming conferences in Copenhagen, Denmark and Berlin, Germany.