GOTO Berlin is a vendor independent international software development conference with more that 60 top speaker and 400 attendees. The conference cover topics such as Java, Open Source, Agile, Architecture, Design, Web, Cloud, New Languages and Processes.
Peter Neubauer, Tweet
Founder and VP Product Management at Neo Technology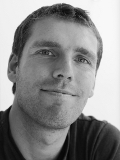 Peter Neubauer is interested in creating products with a sustainable community process and Open Participation in particular. He has been a founding member of OPS4J and, together with Niclas Hedhman, been involved in the initial discussion of the OPS (Open Participation Software) community model that is practiced at OPS4J.
Peter is passionate about showing non-IT companies why they should invest money in OSS projects by actively participating, instead of paying consultants in-house, and in the process create a better value proposition for themselves, and ensure sustainable development and support for the externally managed OSS parts.
Peter is also a founding member of the Digital Meta Product Library (DPML), where he heavily contributed. Currently, Peter is focusing on turning Open Source Projects into profitable companies and organizing events including ThoughtMade and TEDx Öresund.
Twitter: @peterneubauer
Our world is increasingly dominated by digital systems, artifacts and products. Reality is - your kids will spend even more time than you with computers. This is a session on what you can do to turn your children from using computers into creating with computers - from CoderDojo via Mozilla Hackasaurus to 3D printing, Raspberry Pie and Nasa Space Challenge. Enjoy the ride - and I hope to see your kids at the next Coderdojo!