GOTO Berlin is a vendor independent international software development conference with more that 60 top speaker and 400 attendees. The conference cover topics such as Java, Open Source, Agile, Architecture, Design, Web, Cloud, New Languages and Processes.
Chris Swan, Tweet
CTO at CohesiveFT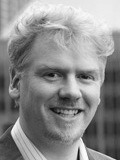 Chris Swan is CTO at CohesiveFT, a cloud networking company founded in 2006 that he joined in early 2013. He was previously at UBS where he held a number of CTO roles and represented the bank as a Director on the Steering Committee of the Open Data Center Alliance (ODCA). Before joining UBS he was CTO at a London based technology investment banking boutique CapitalSCF. Chris previously held various senior R&D, architecture and engineering positions at Credit Suisse, which included networks, security, data centre automation and introduction of new application platforms. Prior to the world of financial services Chris was a Combat Systems Engineering Officer in the Royal Navy. He has an MBA from OUBS and a BEng in Electronics Engineering from the University of York.
Chris is a keen maker and hacker taking an active role in the London and Brighton communities for Open Source Hardware, Raspberry Pi and the Internet of Things. He is also an advisor to a number of London based tech and fintech startups.
Twitter: @cpswan

Docker.io provides an elegant means of packaging and deploying application stacks. CohesiveFT selected Docker in the summer of 2013 to go into their VNS3 cloud overlay networking. A lot has changed since, and the super fast evolution and growth of Docker can be largely explained by one thing - they used Docker. This presentation will look at what Docker is and does, and how it's found its way into platforms all over the place. This will include a look at Dockerfile, and the potential it has for tightening DevOps loops. Finally a look at some Docker trip hazards, and how to avoid them, and a Docker wish list - for how it could be even better.