GOTO Berlin is a vendor independent international software development conference with more that 60 top speaker and 400 attendees. The conference cover topics such as Java, Open Source, Agile, Architecture, Design, Web, Cloud, New Languages and Processes.
Colin Humphreys, Tweet
CEO at Cloudcredo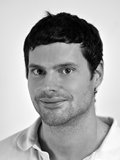 Colin Humphreys is CEO of CloudCredo, a team of people with extensive knowledge in running and customising platform and data services. He led the installation of the first SLA-driven production Cloud Foundry deployment, delivers tooling to the Cloud Foundry community, and is a regular conference speaker on PaaS-related topics. He also organises the London PaaS User Group, and is passionate about "Infrastructure as Code", "Continuous Delivery", "Devops", and "Agile Testing". Colin has spent the last twelve years sitting on the fence between development and operations, delivering solutions for eBay, Volkswagen, Paypal, Cineworld, and others.
Twitter: @hatofmonkeys
"The Cloud" is a set of enabling tools we can use to deliver value. How do we use these tools for good rather than evil? How do we avoid delaying delivery while we configure virtual machines, network infrastructure, and Puppet manifests? This talk will take a look at the full cloud application lifecycle; from organisation structure to performance and scalability. We will also examine the architectural patterns necessary to ensure your microservices become huge successes.