GOTO Berlin is a vendor independent international software development conference with more that 60 top speaker and 400 attendees. The conference cover topics such as Java, Open Source, Agile, Architecture, Design, Web, Cloud, New Languages and Processes.
Prof. Dr. Gunter Dueck, Tweet
Philosopher, Writer, Management Expert & Member of "World 2.0"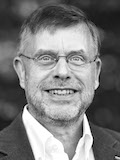 Gunter Dueck is a philosopher, writer, columnist, mathematician, management expert, and a member of "world 2.0". Until 2011, he served in IBM as a Distinguished Engineer. For the most recent years, he held the position of the CTO (Chief Technology Officer) at IBM Germany. Prior to joining IBM in the year 1987, he was a professor for mathematics at the University of Bielefeld, Germany. Gunter Dueck founded the Business Intelligence Services (Data Warehouses, Data Mining) for IBM Central Europe. For many years, he was working for strategic direction and cultural change. 2009 and 2010, he led the "Cloud Computing" business of IBM Germany. Currently, he is working as a free author, business angel, and speaker. Gunter Dueck is an IEEE Fellow and a corresponding member of the Göttingen Academy of Sciences. In 2011, Computerwoche named him one of the top 100 most influential German people in the IT and Communications Industry. He authored numerous bestselling books, most recently on themes like "Becoming a Society of Excellence", "Professional Intelligence", "Techies in Humane Keeping" and "The enemies of the New".
Twitter: @wilddueck
Time: Friday 09:00 - 09:50
/
Location: Hall 1
Computers are killing the easy parts of our jobs, and easy coding tasks can be performed in principal by anyone connected to the internet. Well paid jobs will require skills beyond routine tasks: leading, selling, managing, inspiring, creating - in many ways, we are forced to enter an "excellence society". Managers begin to preach excellence, but they often mean just harder work, additional night jobs, and going extra miles. Real Excellence means the establishment of a new culture of mastery - away from power, hierarchy, taking advantages or command & control. What is a "techie culture"? How can we influence managers to accept the new values of excellence? Can we teach them at least "humane keeping of techies"?