GOTO Berlin is a vendor independent international software development conference with more that 60 top speaker and 400 attendees. The conference cover topics such as Java, Open Source, Agile, Architecture, Design, Web, Cloud, New Languages and Processes.
Jabe Bloom, Tweet
President and Principal Consultant at Coherent Insight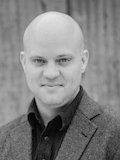 Jabe Bloom has led teams and companies, as well as developed software and products, for almost 20 years. He has served as a Chief Architect, Principal Technical Director and CTO. In each of these roles has focused on connecting the creative, ideation process with software engineering and operational excellence. Jabe is also an award-winning international speaker on Lean Software and Product Development, Agile, Lean Management, and Lean Startup. He is a frequent keynote speaker and track chair at conferences, addressing topics like Failing Well, Learning Like a Scientist and Flow Thinking.
Currently, Jabe is the President and Principle Consultant at Coherent Insight, Chief Flow Officer at Praxisflow and is pursuing a PhD in Transition Design and Design Studies at Carnegie Mellon University.
Twitter: @cyetain
In a business environment with increasingly limited predictability, flow thinking is becoming less of a luxury and more of a survival skill.
However, flow thinking requires managers to question long held basic beliefs about the best way to manage and achieve goals.
This talk will explore the historical context of flow and lean thinking, illustrating how lean for knowledge work is an extension that requires re-examining Ohno's conceptions while building on top of his principles.