GOTO Berlin is a vendor independent international software development conference with more that 60 top speaker and 400 attendees. The conference cover topics such as Java, Open Source, Agile, Architecture, Design, Web, Cloud, New Languages and Processes.
Jacob Fahrenkrug, Tweet
CTO at yetu AG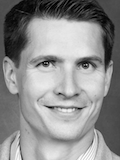 Jacob Fahrenkrug is yetu´s Chief Technology Officer (CTO). Jacob started his professional career at Hypoport Group, where he took technical responsibility for the mortgage market place in the Netherlands. Following that Jacob became Chief Software Engineer in charge of development and technologies for a business unit of Deutsche Post DHL. In 2014 he joined yetu as Lead Architect driving yetu´s open Smart Home Platform technologies. In May 2014 Jacob was appointed as yetu´s Chief Technology Officer. Jacob is a keen technologist and regular speaker at conferences on technologies, software architecture and agile software development.
Twitter: @jacobfahrenkrug
Security needs to be build into the architecture of SmartHome Platforms
As stated in different white papers from community leaders the current SmartHome world is desperately in need of a security architecture that by design forbids certain scenarios for corruption and mistreating of data and actions in the SmartHome. It is necessary to analyse the problems in this field and identify the most critical threats.
Threats:
- Control the house without permission
- Mining of the data to profile peoples lives
enable thieves to find there victims
- Protect the privacy of individuals (kids, parents, partners) from every instance even government
- Environmental responsibility
- Hackers remotely controlling a whole energy grid by accessing the households which enables terrorism
The mitigation of these threats is mission crucial for all SmartHome providers. This talk gives an overview of the security requirements of a SmartHome platform and therefore is a guide to all SmartHome providers. It includes a number of architectural advises and technologies to mitigate most of the threats by design of the platform.
The SmartHome is more then simple home automation. It puts the family as the most important social network into the center of life. It includes lifecare and media consumption and a lot more. To provide a consistent SmartHome we believe that the providers have to build a mixture of hardware and software solutions and each solution brings its own risks. Attendees will find out how powerful the Internet of Things will be and at the same time see what new threats it introduces into every days life. Software and embedded software providers will get an idea on where to look at and will gain a lot from the stories/experience that the speakers share with the audience.
1. Short Talk by Daniela Schiffer: "Changers.com - The new hardware is social"
It's no news that we are living in a highly interconnected world. But this interconnectivity is not stopping in the digital world. More and more devices in our daily lives are communicating with humans and/or other devices. The so called internet of things or as Cisco puts it, the Internet of everything has started years ago but is now reaching the tipping point where it becomes main stream. There will be no consumer electronics released into the markets without the ability to communicate or being embedded in digital ecosystems. At Changers we use these new ways of interaction to encourage and motivate our users to behave in a sustainable way. With a toolkit borrowed from social games and loyalty systems we motivate people in a positive and playful manner where we can reach them best. In their everyday lives. To be a little bit greener every day and have fun with it.
2. Short Talk by Jacob Fahrenkrug: "Discover a new world at home"
yetu AG develops an open smart home platform that connects the open internet, new smart devices and any other internet service. yetu thereby creates a consistent internet experience across all operating systems and devices. yetu connects everything at home with one single piece of hardware. The technology stack is complete open source and encourages the community to contribute to the mission of creating an open and secure smart home experience. To achieve all this yetu develops a reference stack for the smart home gateway based on Eclipse Smart Home which bridges the multiple different communication standards currently available in the smart home market and makes everything available to the web-developer community by making the smart devices at your home programmable as easily as any other internet service in the cloud.
3. Short Talk by Paul Hopton: "WunderBar: The ultimate Internet of Things starter kit for software developers."
The WunderBar is the easiest way to create innovative and useful apps to connect smart devices. It works out-of-the-box, contains 6 wireless (BLE), sensors, and Wifi-enabled master module, and is dead-simple to program. Sensors include: Light, color, distance, temperature, humidity, remote control (IR), accelerometer, and gyroscope, a Grove Connector, and noise/sound sensor which was chosen by the community! WunderBar was also designed to be the easiest way to create IoT applications that complete your software in the easiest way possible.