GOTO Berlin is a vendor independent international software development conference with more that 60 top speaker and 400 attendees. The conference cover topics such as Java, Open Source, Agile, Architecture, Design, Web, Cloud, New Languages and Processes.
Kasper Løvborg Jensen, Tweet
Chief Wizard & Founder at Leafcastle Labs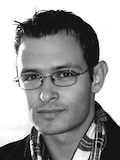 Kasper is the Chief Wizard at Leafcastle Labs where he strives to make a meaningful difference in the world by harnessing knowledge and technology into useful and usable systems that positively impact the lives of people. He is also engaged in tech lead and business development roles in several small startups.
Kasper holds a MSc degree in Software Engineering and a PhD in the field of HCI (Human-Computer Interaction). He has been at the cutting edge of science and technology for more than a decade as a software engineer, entrepreneur, consultant, researcher and academic. He has published more than 30 scientific publications on highly applied research in the domains of mobile, ubiquitous and pervasive computing, context-awareness, HCI and interaction design.
Twitter: @kasperlj
Should we believe in the hype of wearables? The technology has been around for decades, but lately major players in the consumer electronics space started shipping out a vast array of glasses, watches and other wearable products for the masses.
Will these devices see the same adoption as smartphones - and how will this change the way we will be interacting with information and services in the near-future?
This talk explores how designers and developers can take advantage of new interaction paradigms and practical design guidelines to maximize the potential of wearables by re-thinking them into the mobile context of use.