GOTO Berlin is a vendor independent international software development conference with more that 60 top speaker and 400 attendees. The conference cover topics such as Java, Open Source, Agile, Architecture, Design, Web, Cloud, New Languages and Processes.
Preben Thorø, Tweet
Software Pilot at Trifork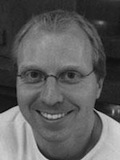 Preben has been with Trifork since the early days, and over the past years, he has been part of establishing Trifork GmbH in Zurich. During his +15 years in the business he has taken various positions and roles like programmer/developer, consultant, project manager, team leader, coach and more. He has a strong focus on user experience and making people working efficiently together to meet the end user needs. Prebens main technical focus lies on the mobile platforms.
In this slot we will take a closer look at how we interpret and experience the world around us. What happens if our applications become over-engineered? Or over-designed? Based on certain gestalt psychological rules we will find our way towards an understandable user interface where the individual elements make sense and form a complete user experience. As a rule of thumb you cannot change user behaviour - it is far better to understand how the user thinks and reacts. The talk is a combination of theory and real life examples.
Click here to read Part 2 of this session.
We will extend what we learned in part 1 and define a set of very concrete rules to help us build the right user interface. The talk will use theory and lots of examples, good and bad, to make it very clear when a user interface actually works and when it does not.
This talk can stand alone but it will also complete the learnings from part 1 and give you very useful take-aways.