GOTO Berlin is a vendor independent international software development conference with more that 60 top speaker and 400 attendees. The conference cover topics such as Java, Open Source, Agile, Architecture, Design, Web, Cloud, New Languages and Processes.
Thomas Eichstädt-Engelen, Tweet
Principal Consultant at innoQ Deutschland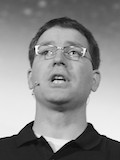 Thomas Eichstädt-Engelen, Principal Consultant at innoQ Deutschland, has a strong focus on developing individual custom software with Eclipse Technologies (Java, RCP, OSGi) primarily in the Smart Home sector. In his spare time he is passionately enhancing the home automation integration platform "openHAB" where he is committer since 2010.
Twitter: @teichsta
Home automation nowadays comprises much more than just lighting and HVAC. New Internet of Things devices and services are hitting the market constantly. But how to easily integrate them with each other? The open source project openHAB addresses this problem: it connects to a multitude of different systems and comes with powerful automation rules and nice UIs. Its modular architecture guarantees simple extensibility. While running it on small and cheap embedded devices such as the Raspberry Pi, you can explore the world of home automation beyond the ordinary: do a presence simulation with the push of a button, see live charts of your sensor data, or adjust your irrigation schedule through Google Calendar. Be prepared to see geeky hardware in the live demo in this session.