GOTO Berlin is a vendor independent international software development conference with more that 60 top speakers and 600 attendees. The conference covers topics such as Java, Open Source, Agile, Architecture, Design, Web, Cloud, New Languages and Processes.
GOTO Berlin Conference Venue
Kosmos
GOTO Berlin is held at Kosmos.
The building was inaugurated as a cinema in 1961. With 1001 seats, it was the largest, most modern and most popular film theatre in the former GDR. In February 1998 UFA took over this historic building. The cinema has been extensively modernized in line with the requirements of historically listed buildings. No less than 70 million DM were invested in the construction of nine additional halls and a parking garage.
Since the building fits in perfectly with the architectonic ensemble on the Karl-Marx-Allee, the largest single collection of historical buildings in Germany, preserving the basic architectural style was a top priority during the modernization work. Thanks to the unequaled charm and the extensive restructuring of this listed building, it has reclaimed the status of a popular public location.
It is barely two minutes by car from Alexanderplatz and only 3 stops by underground-line U5.
Catering
At GOTO Berlin you find catering indoors all day.
Lunch
Lunch is served on-site at the conference venue and costs are included in the conference fee.
Address
KOSMOS KG
Karl-Marx-Allee 131a
10243 Berlin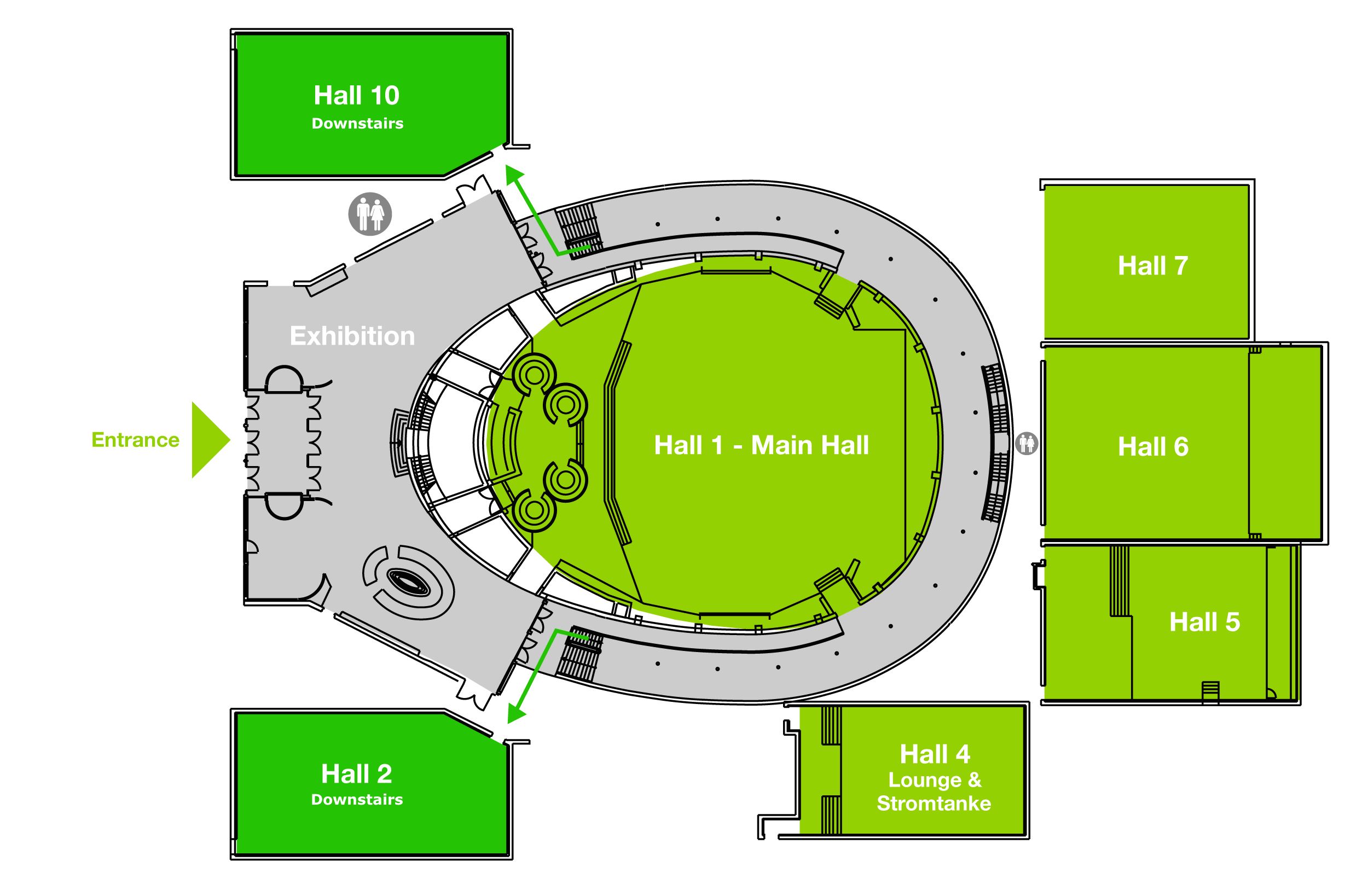 GOTO Berlin Workshop Venue
Hotel Park Inn Alexanderplatz
The GOTO Berlin workshops will take place at Hotel Park Inn Alexanderplatz.
Registration for workshops at Hotel Park Inn Alexanderplatz will open at 8:30 AM on Wednesday December 2. Please use the stairs behind (or the elevator beside) the concierge to enter the workshop area on Level 2.
Address
Hotel Park Inn Alexanderplatz
Alexanderstraße 7
10178 Berlin