GOTO is a vendor independent international software development conference with more that 90 top speaker and 1300 attendees. The conference cover topics such as .Net, Java, Open Source, Agile, Architecture and Design, Web, Cloud, New Languages and Processes
Bob Paulin, Tweet
Independent Consultant and Speaker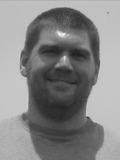 Bob Paulin is an independent consultant and speaker that has been developing open source software for the past 10 years. Bob has presented at large international conferences such as ApacheCon, JavaOne and Devnexus. Bob is actively involved in the Chicago developer community as the Chicago Java User Group President and Devoxx4Kids Chicagoland Organizer. As a passionate open source advocate Bob donates his time to Apache Felix and Apache Tika as a committer and PMC respectively. Bob helps his clients perform modular development/design, automation for continuous delivery, and build forward leaning web applications. When not coding, Bob enjoys coaching football, robotics, and spending time with his wife and 3 kids.
Time: Wednesday 15:00 - 15:50
/
Location: Promenade Ballroom B & C
The generation gap has finally gone meta. We've come to expect that our kids are going to have a drastically different upbringing and live in a world that doesn't resemble the one we live in today. One thing is certain; kids will work in a world with technology we've never dreamed of, built on top of the systems we've left behind. Is youth sports and band practice going to be enough to prepare them for this brave new world? Are we worried yet? Fear not! There are fun solutions to this problem! If you know where to look you'll find people and organizations in your own backyard dedicated to making sure kids get the opportunities they need to function in a world driven by technology. Come learn about these organizations, where to find them, and how they're impacting the next generation. Learning to share your passion with your kids helps prepare them for the future, and foster a relationship that can last well past either of your sporting careers. Whether your child aspires to be the next great programmer, inventor or a non-technical rock star, we need to cultivate a generation of code conscious citizens to ensure a better world in years to come.