GOTO is a vendor independent international software development conference with more that 90 top speaker and 1300 attendees. The conference cover topics such as .Net, Java, Open Source, Agile, Architecture and Design, Web, Cloud, New Languages and Processes
Craig Sproule, Tweet
CEO of Metavine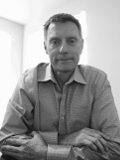 Craig Sproule is the CEO of Metavine where he is responsible for the company's vision, product development and the entire customer experience. A successful entrepreneur since 1990, Craig founded Metavine to transform the traditional world of application development. As a systems integrator that built 100s of enterprise applications many times over, Craig found that the coding kept repeating itself. So, he began building the software elements that eventually became Metavine Genesis, the company's flagship platform. After many years of developing its various components, in 2014 Craig raised his Series Seed funding and founded Metavine. In 2015, Craig executed on his Series A, completed Genesis v1.0 and began the exciting journey of transforming a market with a new paradigm.
Time: Wednesday 15:00 - 15:50
/
Location: Promenade Ballroom A
Management is always pissed off. They want things now and they do not understand that developing applications is complicated and takes time. Wouldn't it be amazing if you could say with certainty that you could get anything done in record time? Wouldn't it be incredible to be a hero again. Craig Sproule, CEO and technical visionary of Metavine's Genesis, will demonstrate a new platform paradigm - automated software development. He will share the must have mindsets for removing complexity from the development process, accelerate application delivery times, and ensure that developers will become the new heroes (not bottlenecks) during the digital transformation tsunami.