GOTO is a vendor independent international software development conference with more that 90 top speaker and 1300 attendees. The conference cover topics such as .Net, Java, Open Source, Agile, Architecture and Design, Web, Cloud, New Languages and Processes
Matt Ranney, Tweet
Chief Systems Architect at Uber, Co-founder of Voxer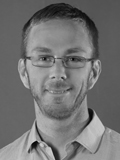 Matt is the Chief Systems Architect at Uber, where he's helping build and scale everything he can. Previously, Matt was a founder and CTO of Voxer, probably the largest and busiest deployment of Node.js. He has a computer science degree which has come in handy over a career of mostly network engineering, operations, and analytics.
Twitter: @mranney
Time: Wednesday 15:00 - 15:50
/
Location: Grand Ballroom A & B
To Keep up with Uber's growth, we've embraced microservices in a big way. This has led to an explosion of new services, crossing over 1,000 production services in early March 2016. Along the way we've learned a lot, and if we had to do it all over again, we'd do some things differently. If you are earlier along on your personal microservices journey than we are, then this talk may save you from having to learn some things learn the hard way.