GOTO is a vendor independent international software development conference with more that 90 top speaker and 1300 attendees. The conference cover topics such as .Net, Java, Open Source, Agile, Architecture and Design, Web, Cloud, New Languages and Processes
Ray Krueger, Tweet
Chief Architect, Hyatt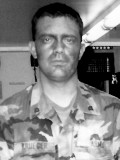 Ray Krueger is Chief Architect at Hyatt Hotels where he leads teams in determining the platforms and technologies that Hyatt is using to shift the role of technology in hospitality. These platforms enable engineering teams at Hyatt to function more efficiently and rapidly bring new ideas to market. Ray also defines and reviews architectural standards to ensure stability and scalability. If you were to ask him what his goal at Hyatt is, he would say, "I want to automate everything."
Ray has also worked with a variety of companies honing his engineering skills, and has once or twice, automated himself out of a job. His career has spanned military service, start-ups, web services and building messaging systems in Ruby. He lead the launch of the Coupons web and mobile products at Groupon for Black Friday, in under four weeks, making the company millions.
Time: Tuesday 16:05 - 16:55
/
Location: Promenade Ballroom A
At Hyatt we're working our way forward from a manually operated environment to a highly automated environment. How will we get there? What steps have we taken? What lessons have we learned? In this talk you'll hear how we've been expanding practices like automation, continuous integration and continuous deployment and how we've been leveraging technologies like Ansible, Rundeck and Docker to start pushing the envelope.