GOTO is a vendor independent international software development conference with more that 90 top speaker and 1300 attendees. The conference cover topics such as .Net, Java, Open Source, Agile, Architecture and Design, Web, Cloud, New Languages and Processes
Anna Bongenhielm, Tweet
Producer at King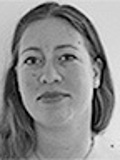 I am currently working as a Producer in the Data Analytics department at King. My team mainly focuses on data warehouse solutions and reporting that supports our CRM team.
My true path in tech started quite recently when I joined king as a Business Intelligence Developer and Analyst with focus on social media reporting about four years ago. Before finding my true passion, I have dabbled in many trades ranging from transport and tourism to office administration. King had recently started to look into social media opportunities and the potential was enormous! Expectation, as well as motivation, was extremely high. (Still is.) At that time we were only a few developers and we served all internal business requests, spanning from finance and marketing to game analytics. I learned incredibly much in a very short time.
With success came expansion, both of product portfolio and of King as a company. Keeping up with the data was a fantastic feat, and the introduction into mobile brought with it many new challenges. We expanded further and I became team lead for the Reporting team. The growth was exponential, and I soon found myself having two teams that spanned over three geographical locations: Stockholm, London, and Barcelona.
A few months ago we decided to reorganize to try to become even more agile and cross functional. Since then I have mainly worked together with CRM and the game teams to provide insights into our network and our players. With many billions of data points every day, making sense of what is important and useful is a constant and exciting work in progress.

With Big Data becoming more and more the norm in many companies, there is added complexity not only to the systems logging and storing the data, but also to the logic of and reasoning of the end user. The business user would often like to dig deeper into the data, whereas the developer wants to make sure that the data is optimized for easy management. What and who should determine the trade-off? Our goal has been to try to create a development environment that allows for making that distinction on a case by case basis. However with rapid growth and continued increased popularity this remains to be a challenge and prioritization is a constant obstacle. Front-end and reporting is the last step facing the end-user, and many times the decisions affecting the interface were made several steps upstream. Today we have aggregation in the data warehouse, intermediate cubes as well as aggregation in the reporting tools. In order to manage the many variations of business needs, as well as levels of aggregations layer that our different requests contain, we have strived to make our development environment the constant. It is standardized enough to create stability, yet flexible enough to allow for creativity. I would like to speak a little about how we view the challenges of our Big Data and how we systematically address them in order to provide our end-users with the right information at the right time.