GOTO is a vendor independent international software development conference with more that 90 top speaker and 1300 attendees. The conference cover topics such as .Net, Java, Open Source, Agile, Architecture and Design, Web, Cloud, New Languages and Processes
Glynn Bird, Tweet
Developer Advocate at IBM Cloud Data Services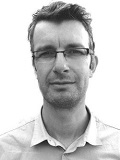 Glynn was a lead developer of a team using SQL and NoSQL technologies to deliver data-driven websites for web and native apps. Before that, he worked in Research and Development, creating control and instrumentation systems for the steel industry.
Twitter: @glynn_bird
IoT systems traditionally use the MQTT protocol and brokers to deal with marshaling data streams. In this talk, Glynn will outline the case for an alternative approach using offline-first techniques to ensure that data from partially connected sensors is not lost.