GOTO is a vendor independent international software development conference with more that 90 top speaker and 1300 attendees. The conference cover topics such as .Net, Java, Open Source, Agile, Architecture and Design, Web, Cloud, New Languages and Processes
Janne Jul Jensen, Tweet
Senior Interaction Designer & Usability Specialist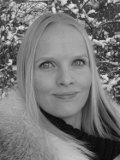 Janne Jul Jensen is Senior UX Architect with LEGO. She specialises in usability and interaction design, and applies her expertise primarily to the internal systems within LEGO. She is a sought after speaker by educational institutions, conferences, the public sector and companies. She also gives courses internally and externally on her topics of expertise and is the founder of the user group Design & Usability, where peers can meet and learn from each other. She is also involved in a steering committee on Women in IT committed to raising the number of women studying within the IT fields.
She has previously worked 5 years with Trifork A/S where she designed apps, such as Danske Bank, Bilka and DSB. Before Trifork, she was a researcher at Aalborg University for seven years, successfully collaborating nationally and internationally with academia and privately held companies on a number of projects, resulting in a number of publications. Furthermore, she has reviewed for conferences and journals and co-organized smaller conferences. Apart from her research, she has taught HCI to undergraduate and graduate students and supervised student projects on these topics. She earned her Ph.D. degree in 2009 and a M.Sc. in Software Engineering in 2003, both from Aalborg University.
Twitter:@JanneJulJensen
Time: Tuesday 18:20 - 19:10
/
Location: Grandball
Some people in the software development industry still seem to think, that UX is some kind of unicorn fairy dust, that you sprinkle on a project in the end, and then it will magically make everything, that was ever wrong with that project, all better. This talk will explore why it isn't so, what real UX is, why it is a team effort and what UX-responsibilities the various stakeholders can, and should own up to, for the greater good of the project.