GOTO is a vendor independent international software development conference with more that 90 top speaker and 1300 attendees. The conference cover topics such as .Net, Java, Open Source, Agile, Architecture and Design, Web, Cloud, New Languages and Processes
Saul Mora, Tweet
Lead iOS Engineer at LoungeBuddy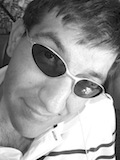 Saul is am currently the Lead iOS Engineer at LoungeBuddy. Saul is also a co-author of Core Data by Tutorials: iOS 8 and Swift Edition. He is a father of 2 girls whom he hopes become great engineers one day. Saul's hobbies include learning learning more about craft and Belgian beers, learning Mandarin Chinese, practicing Shaolin Kung Fu, and riding his bike. He has also been forced to take up skiing since his primary residence is in Denver, Colorado.
Track:
iOS and Swift
/
Time: Monday 13:20 - 14:10
/
Location: Marselisborg
In this presentation, Saul will bring us up-to-date on where Core Data is now in 2015 with iOS 9. In particular, he will focus on best practices of using Core Data in Swift. He will answer interesting questions such as "should I still be using objects, or should I switch to value types". He will show you the wonders of Magical Record from the eyes of a Swift developer, and show how it still can help you in your modern Core Data for iOS code.